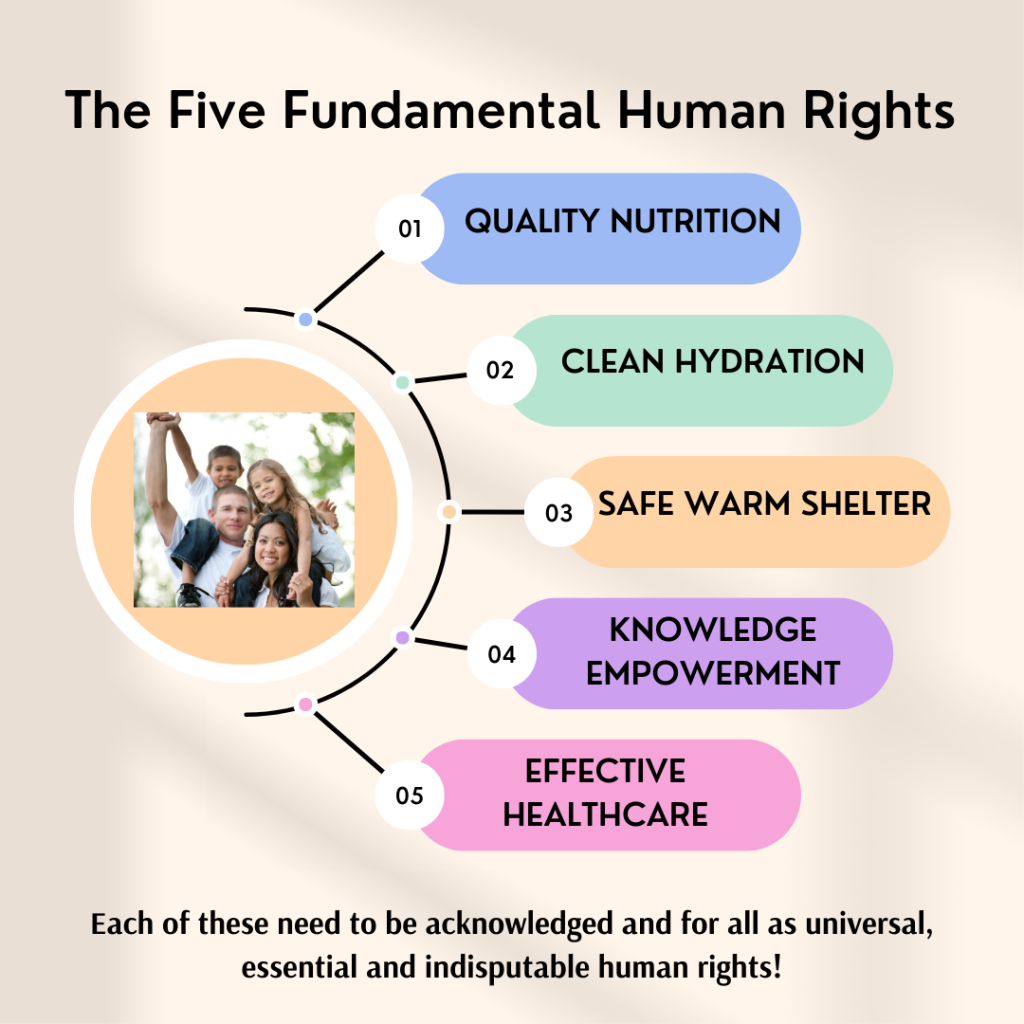 QUALITY NUTRITION
Our goal for quality nutrition is to encourage people to grow their own food as an individual or as a community and forbid the use of harmful chemicals in the production of food.
CLEAN HYDRATION
To ensure our environment is safe and clean we would like to purify, process, and remove all the harmful chemicals from the water
SAFE WARM SHELTER
Everyone has a right to shelter, and we want to provide a budget to acquire land, create new homes and/or repair existing ones.
KNOWLEDGE EMPOWERMENT
We need to re-purpose schools, colleges, and universities into learning centers and healing communities, so we can encourage individuals of all ages to learn, mentor and instruct others based on their area of interest.
EFFECTIVE HEALTHCARE
We will provide guidance and support to those with mental and physical health issues by re-purposing hospitals and clinics to become natural healing centers. Introducing individuals to natural health practices and frequency healing technology.